News & Updates
Great News of the 117! - 15 May 2019
It has been towed to Eastleigh for professional refurbishment and is seen here in the yard waiting for work to start. Before the move, all kinds of certification checks were needed but it passed them with flying colours.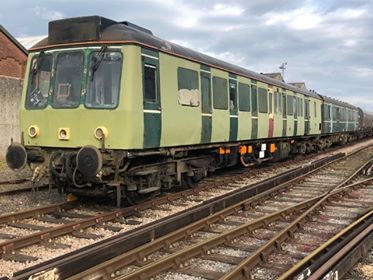 Trailer Car - 2 December 2018
Our 2-car 117 is now being sent for works refurbishment to speed up the process and for it to be put into charter service projected autumn 2019 : for this purpose we have purchased a trailer car to increase capacity, introduce first class and toilet facilities, but the Power Cars will take priority to ensure revenue is earned as quickly as possible.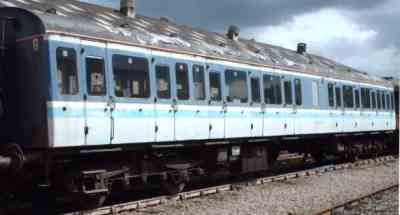 Sale of Asset - 1 October 2018
The NSR wishes to dispose of an LMS brake van as it is no longer required for use: buyer to collect, reasonable offers welcome as proceeds help fund reopening of the railway. Pictures can be found at the bottom of the page, here: northsomersetrailway.com/album.php?s=concept-images
To view onsite contact 07974 690181
Class 117 Overhaul and Future - 19 September 2018
960301 (117308) is likely to be moved soon to a new location for overhaul and reinstatement back to mainline passenger running condition with a view to be hired for rail tours and contract work: it is the last community rail 1st generation Diesel Mulitple Unit example suitable for mainline operation. The work is envisaged to start in the later part of 2018 and be ready for operation in 2019.
Transport & Works Update - 19 September 2018
The North Somerset Railway is now in a position to progress the work on the transport and works order to reinstate the line to Radstock. This is on the a basis of a full reinstament with a Train Operating Company running the service with possible optional heritage interval services. With letters of support from MP's and local councils we are finally in a position to progress more actively.